Everyone gets angry. It's a common emotion. If you believe you have never been angry, I would guess you're in denial – a stuffer. How is that working for you? Others explode. How does that impact your boss, your spouse, your children?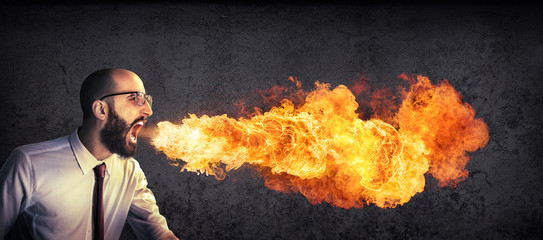 Okay then, you might say. What else can I do? That question plagues almost everyone from time to time. First, let me say righteous anger is not a sin. But it can become a sin depending on how you handle it. There are degrees of anger, everything from mildly irritated to rage strong enough to kill, even some that does carry through to murder.
In fact, it may even be the anger that causes the person to pull the trigger. Why? Because anger hurts the person who is angry. The angry behavior may hurt the target of the anger, but the angry person feels the pain of the anger. Anger that leads to retaliation also hurts the perpetrator who more than likely gets caught and the consequences can be much worse than the angry feeling.
What about the stuffer? The stuffers may not be in touch with their anger. Don't be fooled. The anger is hidden deep in the stuffer's body. It can lead to all kinds of physical symptoms, including heart attacks.
The solution for both is easy to write about, but not so easy to do in the moment. First, the angry person needs to recognize the angry feelings. Then take a time out to calm down. Consider your part in the situation that caused your anger. Don't go back until you can talk rationally. Listen to the other person's words. Explain your side of the story.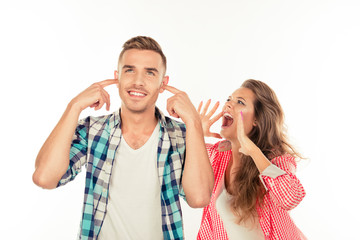 The Bible says, "In your anger, do not sin. Do not let the sun go down while you are still angry, and do not give the devil a foothold." (Ephesian 4:26 NIV) It also tells us, ("If your brother sins against you, go, and show him his fault, just between the two of you. If he listens to you, you have won your brother over." (Matthew 18:15 NIV) This is great advice, even if you are not a believer.
One more step can keep you our of trouble. Forgive. Do it as soon as you can. Forgiveness doesn't mean you like what happened or even that you want to continue the relationship with the source of your anger. It just means you are willing to live with the consequences of what the person did.  Holding on to anger is like drinking poison and expecting it to hurt the other person. Forgiveness sets your free.
I would love to hear your questions or your suggestions based on this blog.
Do you have anything you do that helps you calm yourself when you feel angry?
Is there an experience where you learned something to help you with your anger or someone else's anger?
This is an important subject because too many young people are getting killed because they don't know how to deal with anger.
What suggestions can you give to help?